We are delighted that you are considering joining our team at North Northamptonshire Council.
As a newly formed council, we have set our aspirations high. Simply put, it is our ambition to make North Northamptonshire a place where everyone has the best opportunities and quality of life, and we are fully committed to ensuring that we achieve this. We are putting our residents and local communities at the very heart of everything we do, helping us make the right decisions for North Northamptonshire.

North Northamptonshire is an area comprising beautiful rural countryside as well as vibrant towns and villages. The area is at the heart of England and its transport connectivity is a real strength. This is just one of the levers we are using to develop our economy, improve our learning and education and provide support for those who most need it.

We realise that our employees are our greatest asset and to reflect this, we are focussed on becoming a true employer of choice and all that this means. Through our People Plan, we are working with our employees to help them grow and develop and encourage them to maximise their potential and achieve their career aspirations. We know this needs to be more than words and we want help making this vision a reality.

By championing our values and behaviours, we encourage our employees to be customer focused, working in the most efficient and supportive way. We value trust and respect, and we are providing our teams the space they need to deliver our future ways of working strategy, embracing flexible ways of working to improve services.

Over the past 18 months, we have been undergoing a period of change and transformation. A recent review of the senior team has resulted in the creation of these three senior roles – some new, some refocused, but all with a significant opportunity to help us shape our council and deliver our plan for the future.
We would love to tell you more about our council, our ambitions and these roles. If you are interested in applying, please get in touch with our partner agency, Starfish.
Thank you for your interest. Should you choose to apply then we wish you every success with your application and we look forward to meeting you.
Cllr Jason Smithers, Leader of the Council
Rob Bridge, Chief Executive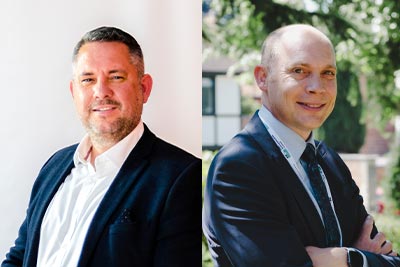 Get started